Migratory Birds Hunting Stamps – Maryland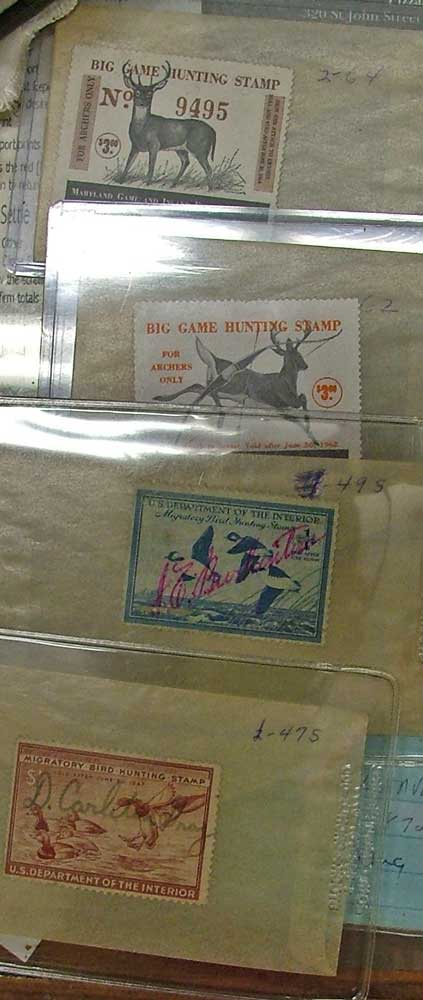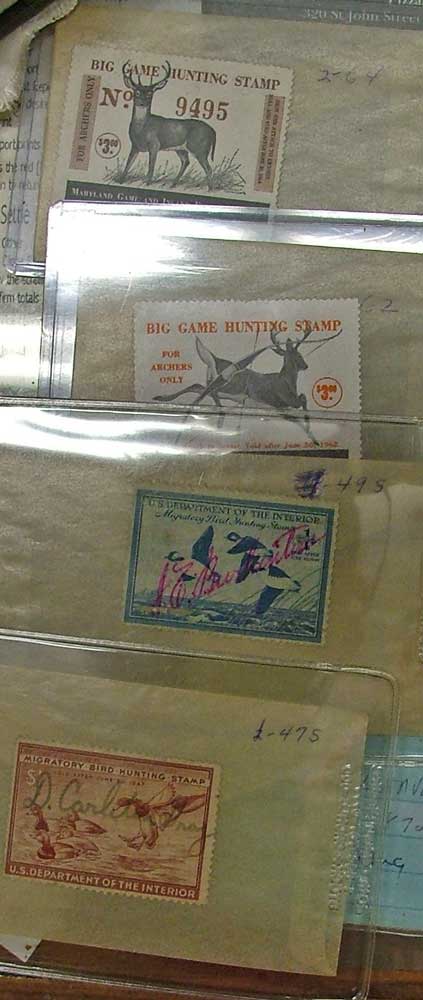 There are some beautiful, collectible, Maryland Hunting Stamps available at Bahoukas Antique Mall in Havre de Grace, MD. Above is a sampling of the Migratory Bird Hunting Stamp and a Big Game Hunting Stamp for Archers.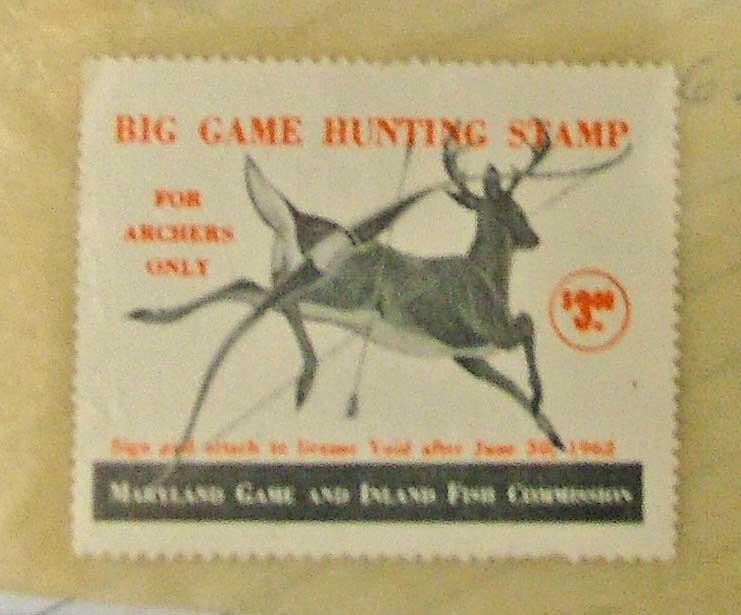 Here's a close-up of the Big Game Stamp.
We also have a nice selection of hunting licenses for Harford County Maryland. Do you collect them? Stop by and see what we might have to add to your own beautiful collection!