No need to complain. No one wants to hear it. The heat has been … well … BEYOND HOT!
Do you wonder what George does when it's so HOT?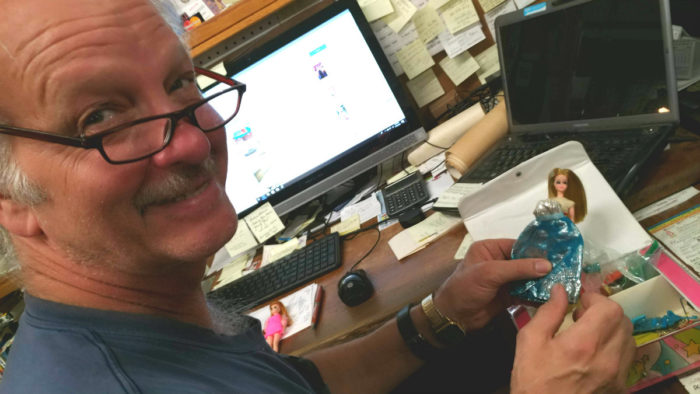 Yep, he received a wonderful assortment of all things "Barbie" and just had to play. Here he is going through the cases and dressing the dolls.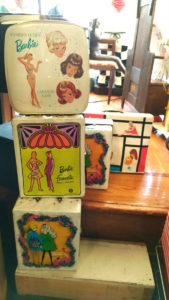 Here's a sampling of the latest arrivals that came during our sizzling heatwave. Stop by and check them out. Whether you're a collector, or you just have a special young girl that you know would just LOVE these, we'll be watchin' for ya!
See what you miss when you aren't checking in on George!?!? Stop by soon. We are looking forward to a break in the temps this week. And yep, we'll be watchin' for ya!