Gemütlichkeit: (gu-moot-lish-kite)
This word has a very broad  meaning. It is an atmosphere of comfort, peace, and acceptance, and it is what Oktoberfest is all about.
from the Alpine VIllage Center we found this delightful glossary of words and phrases to enjoy our Havre de Grace's 3rd annual OKTOBERFEST, Oct 14, 2017 from noon – 7pm  and the 5th Annual American Legion OKTOBERFEST same day from 9am – 3pm! Of course, here at Bahoukas Beer MuZeum we have the perfect collectibles to bring a little Oktoberfest home. Here's a link to all the October Events in Havre de Grace.
If you want to carry your very own beer stein to the Oktoberfest, visit us at Bahoukas Beer MuZeum…. we have a pretty nice selection to choose from…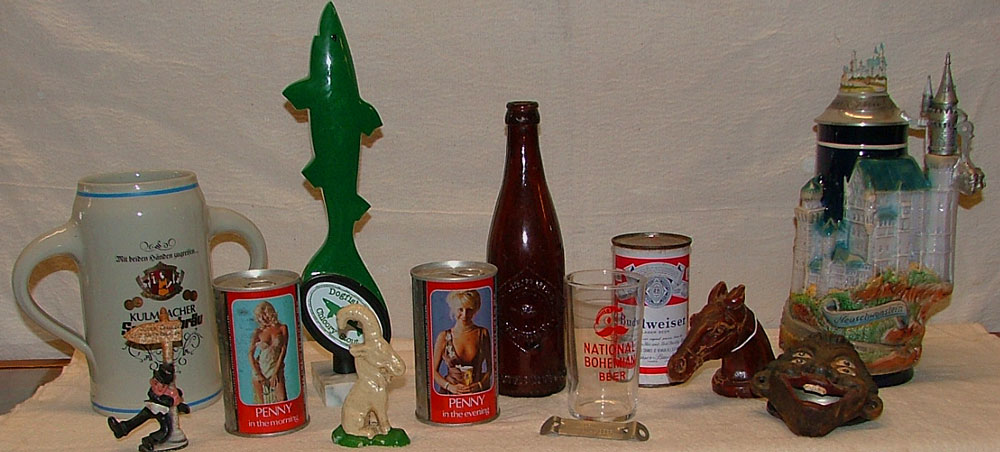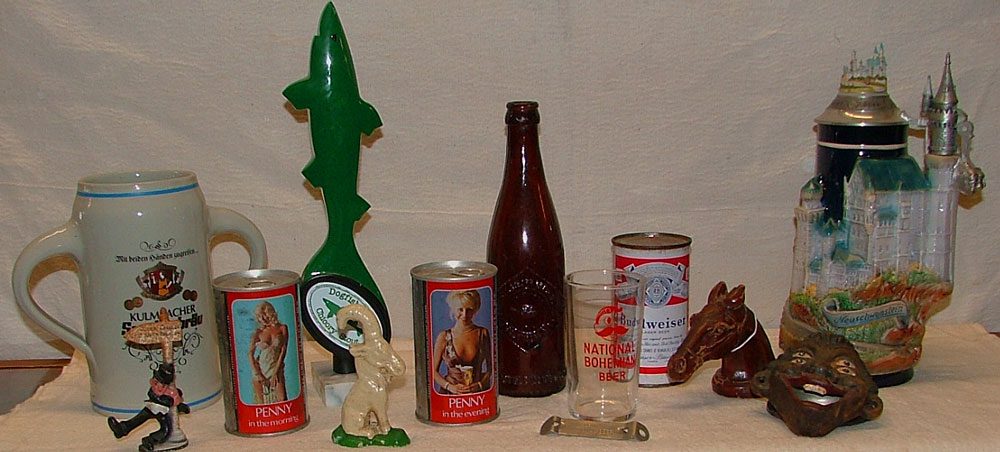 In the above photo we have (Back – left to right) a 2-handled German Oktoberfest beer stein, Dogfish Head Tap Handle, Chesapeake Brewery Terrapin Turtle – crown top – bottle, Budweiser flat-top can (req'd church key), Neuschwanstein Castle lidded German beer stein. Front, left to right, include Tennents Lager "Penny cans, National Bohemian (Natty Bo) glass and church key, cast iron bottle openers (far left – drunk on a pole 1954, center – goat 1950s, 4-eyed, wall mounted, reproduction and a 1940s Syroco – Syracuse Ornamental Company – horse head bottle opener.) Click on the link for a history of the Tennent's Lager Lovelies.
But we don't stop here with Brewmania, check out these advertising mirrors, lamp, and signs.
Again, Bahoukas Beer MuZeum offers some fine pieces for you brewmania collection or to add to your Oktoberfest celebrations! We leave you with this phrase from the Alpine Village site!
Oans, zwoa, g'suffa!: (ōnns tswō g'zoo-fa) "One, two, drink up!" This the very Bavarian way of saying it.
Stop in today, we'll be watchin' for ya!