Vintage toys and games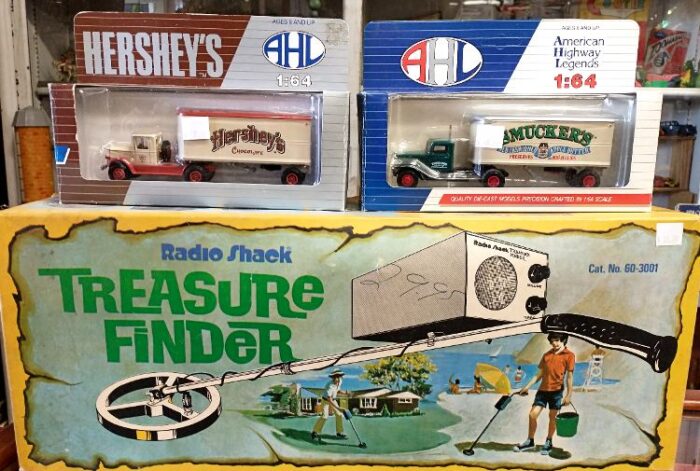 We have a huge selection of vintage and collectible cars, trucks, toys, and board games. If you're looking for something unique, check us out.
Selection of Jewelry in all price ranges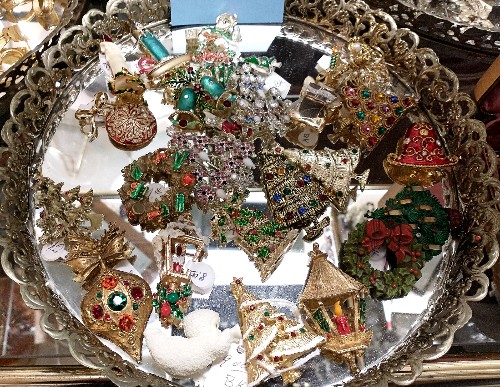 Jewelry is one of the many collections available at Bahoukas. Plenty of variety in style and price. Don't forget to look at the vintage holiday pins we have.
Unique Hand-Crafted Mosaic Chessboard Table Top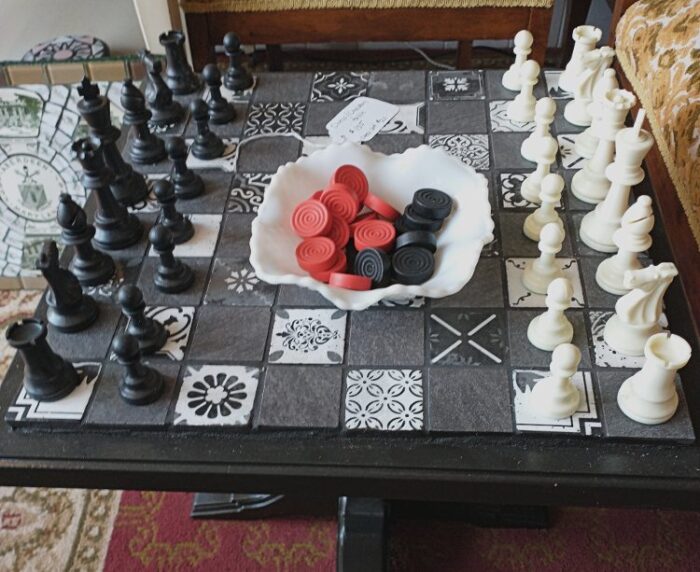 Barbara has created several other mosaic gift items including holiday ornaments and wall hangings.
Video Selection – makes a great gift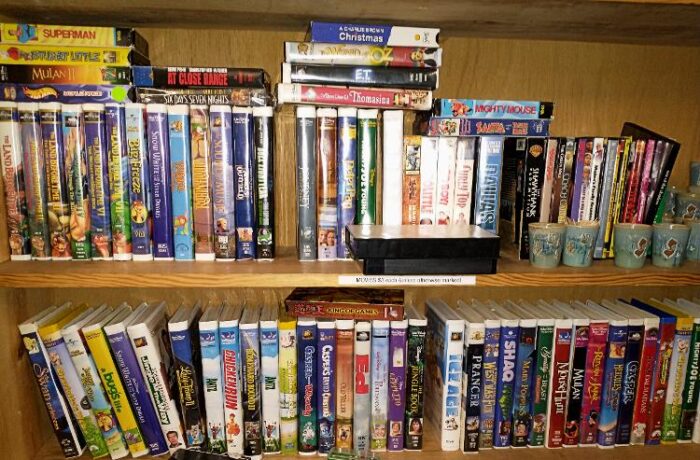 Along with movie videos, we have a large selection of phonograph records: Christmas albums, jazz, bluegrass, country, classic, and plenty of rock and roll.
A great selection of Vintage Big-Little Books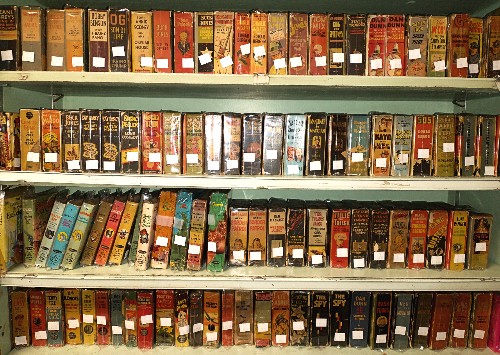 Remember, George is the 'collector of collections' which means we have something for just about everyone. Stop in and find a great stocking stuffer, holiday gift, or an addition to your own collection. We're here. We're watchin' for ya!