Skill, Art, Creativity, Re-purposing – what have you done with something you purchased at Bahoukas?
We are always meeting wonderful folks at Bahoukas. But sometimes we are really amazed at the incredible talent that shows up. This guy bought several old, tarnished portholes a while back. One day he came back to the shop to purposely show Betty what he does with them. Astounding.
Meet Oscar Sommer. He is 63, retired, and living here in Havre de Grace enjoying the art he loves – finding the perfect items to re-purpose. He also loves painting and photography.
Here's the first item he brought in to show us: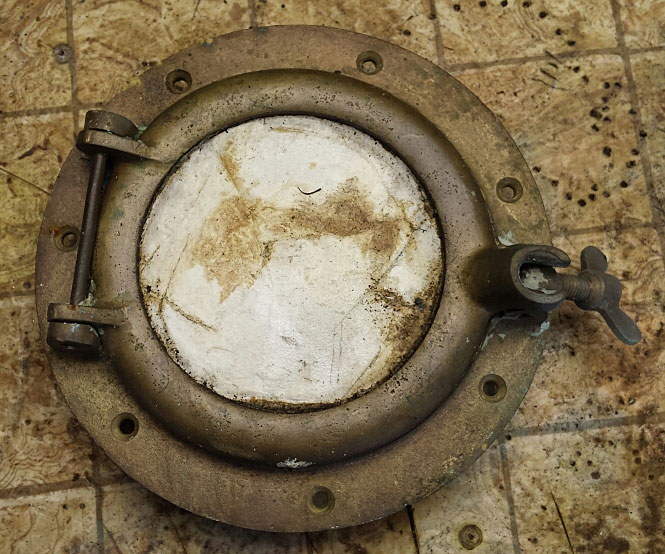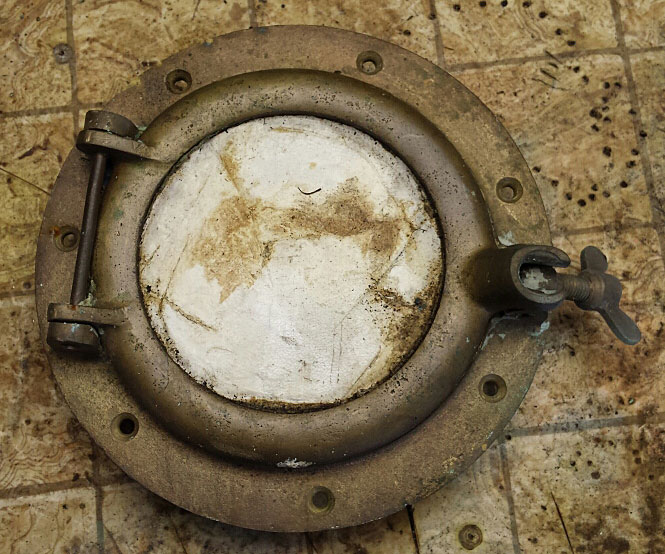 The top shows what Oscar purchased. Below is the beautifully
cleaned, wire brushed or buffed piece.
He loves bringing the beautiful back into brass pieces.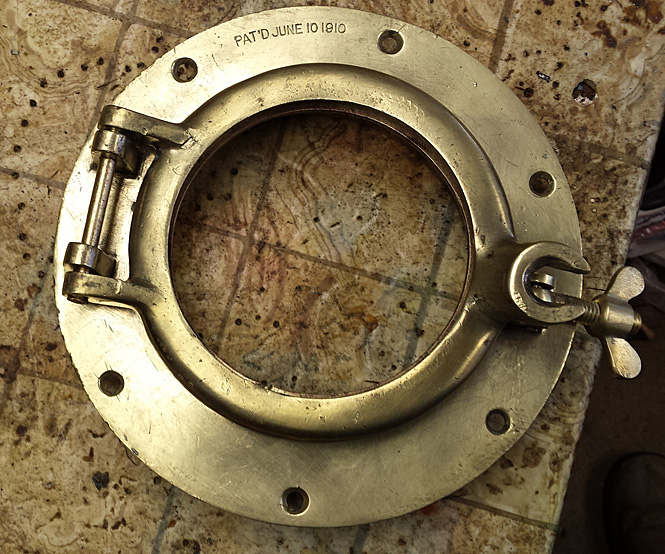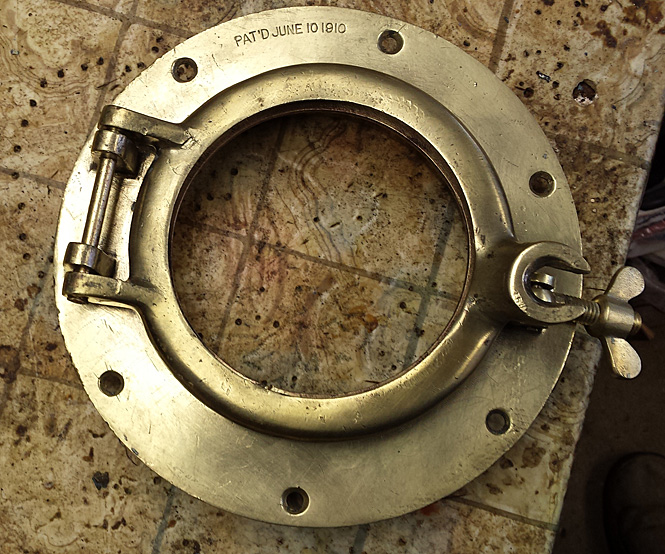 But that's not all. Here's what he creates with some of them.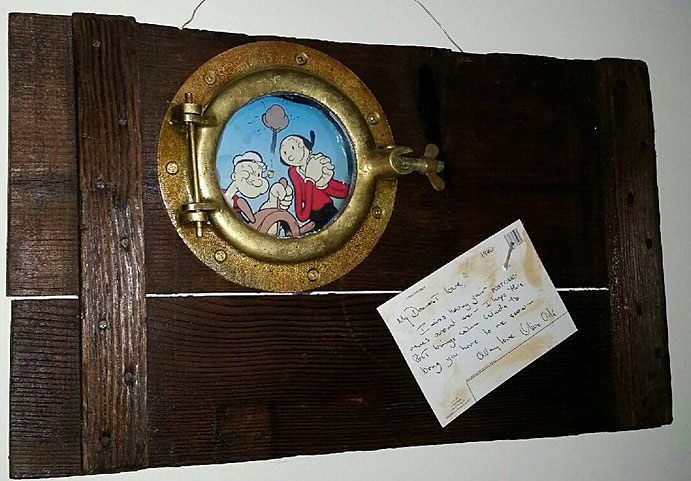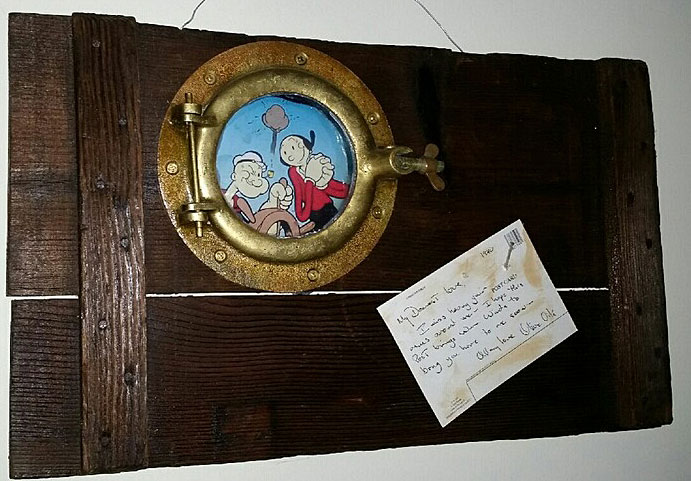 Here he creates a wall hanging, the porthole window opens… and there's a love note to Popeye from Olive Oil!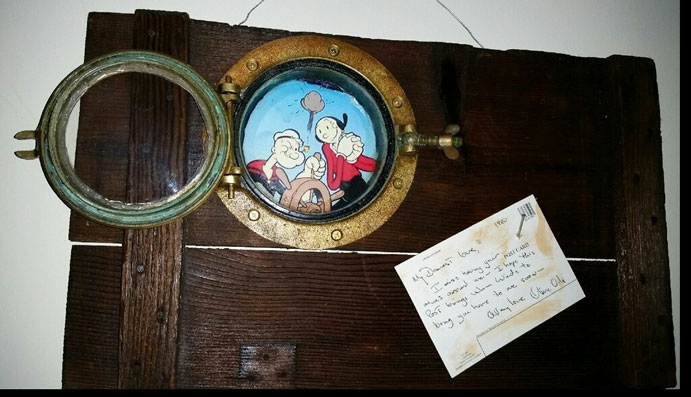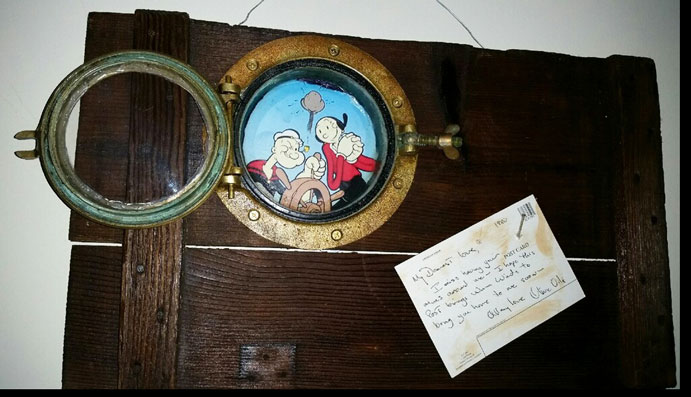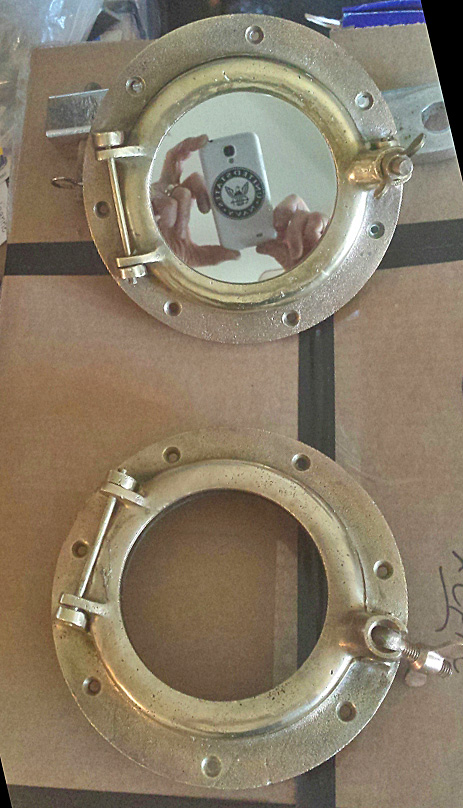 In this beautifully finished piece to the left, he placed a mirror.
He has dozens of ideas or will make one to suit your needs.
Before talking with us, he hadn't really thought about selling these. But we think they are too beautiful not to share.
Let us know if you're interested, and we'll be sure to put you in touch with Oscar.
Below is another unique piece, where he's lovingly returned the beauty and utility to this old hand-cranked ice cream maker. which has all the internal parts working.