Or maybe South to 'warm'…
… we find ourselves preparing to return to a  more normal schedule. Do you have someone headed to college? Are you planning an upcoming business trip? Here at Bahoukas, we just might have the perfect piece of luggage to make your trip a wee bit easier. Check out these pieces, many of them are by Samsonite®.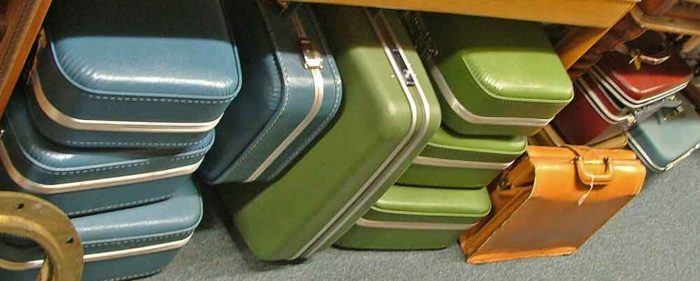 Do you remember any of their commercials? Here's one:
The company was founded in Denver, Colorado, USA in 1910 by Jesse Shwayder, a luggage salesman, as the Shwayder Trunk Manufacturing Company. A religious man, Shwayder named one of his initial cases Samson, after the Biblical strongman, and began using the trademark Samsonite in 1941.  _from Wikipedia
Samsonite® – the world's largest travel luggage company!
Stop by Bahoukas in Havre de Grace to find that perfect piece of luggage to fit your needs. If you're lucky to find a piece of Samsonite®, you'll have a suitcase that will last a lifetime!