Captain Action + 6 costumes
Our Captain Action articulated action figure is in amazingly great condition considering the age and the fact that the original owner actually played with him. He comes with the following: Tonto, Batman, Green Hornet, Capt. America, Superman, and a baseball costume.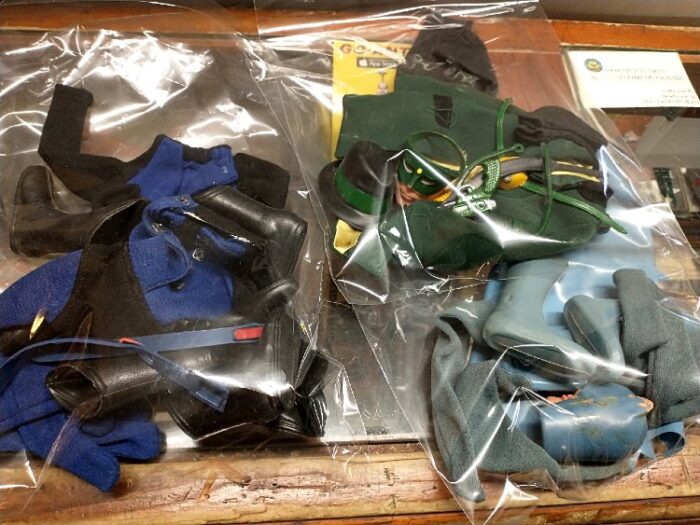 It's interesting to note that Captain Action was also used in a variety of items including a comic book series, a book, and a card game.
The holidays are coming and this could be a great gift for a toy collector or a youngster on your list.
Stop in soon and see it for yourself. We're here. And we're watchin' for ya!