Lucy Ricardo is the wacky wife of Cuban bandleader Ricky Ricardo. Living in New York, Ricky tries to succeed in show business while Lucy — always trying to help — usually manages to get in some kind of trouble that drives Ricky crazy. Their best friends are Fred and Ethel Mertz, who are also their landlords. Usually, Ethel becomes Lucy's less-than-willing partner in crime. Ricky and Lucy welcomed little Ricky in 1953, whose birth was a national TV event. Later in the show's run, the Ricardos (and the Mertzes) moved to Hollywood, where Ricky tried to become a movie star.

from Google search
The I Love Lucy Show ran from 1951 to 1957. Do you have a favorite episode? Many remember this scene:
We have some new I Love Lucy items that arrived in our store. Stop by and check them out.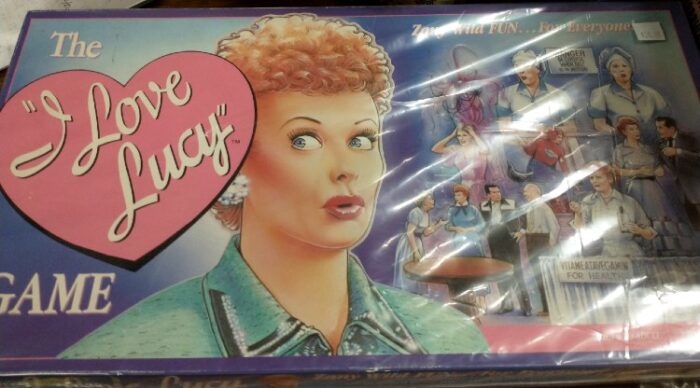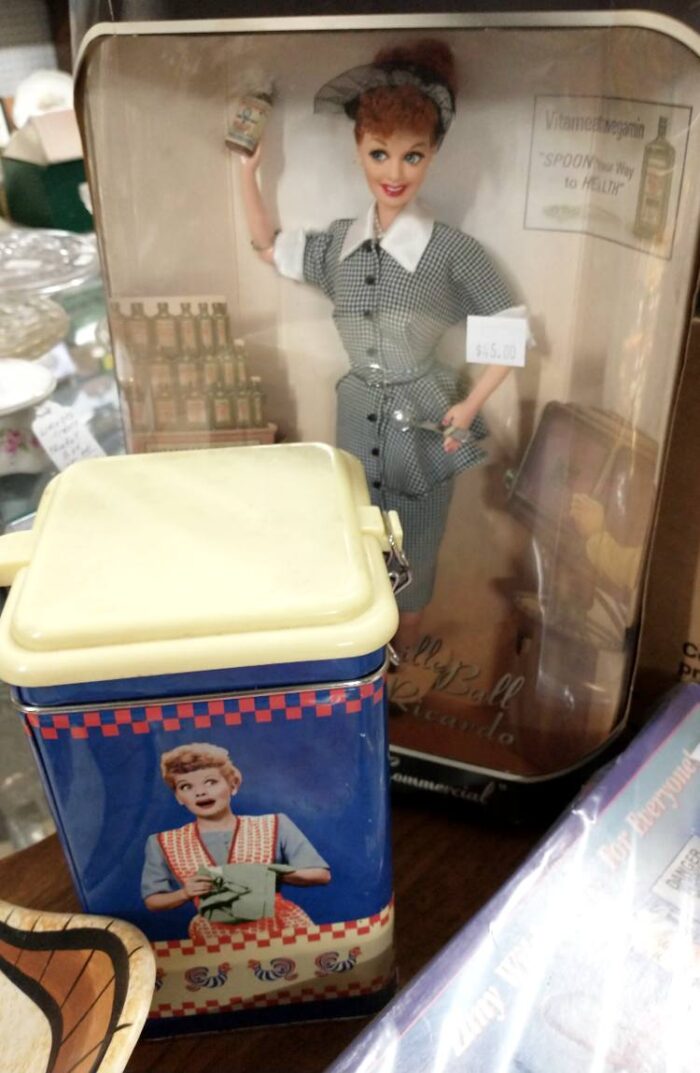 I Love Lucy Collectibles
A locking canister with different scenes on each side.
An I Love Lucy Sales Resistance Mattel Doll is straight from Season 2 Episode 45: "Sales Resistance" which aired January 26, 1953.
We just love the great items that cross our counter. Even better is when someone browses our shops and discovers the perfect item that they didn't know they were looking for. Love it!
Stop in and visit. We're here and ready to say, "Welcome to Bahoukas." Havre de Grace offers so much for every interest. Need a bit of guidance, just "ask George" – he'll point you to whatever it is you're looking – inside the store or anywhere in Havre de Grace. We'll be watchin' for ya!