Major Matt Mason and the Space Station
Our latest addition to our collectible toys is Major Matt Mason – 3 characters – Major Matt Mason, Civilian Doug Davis (yellow suit), and Callisto – the Space Alien – plus the space station. The baby boomer that owned this sure took good care of it!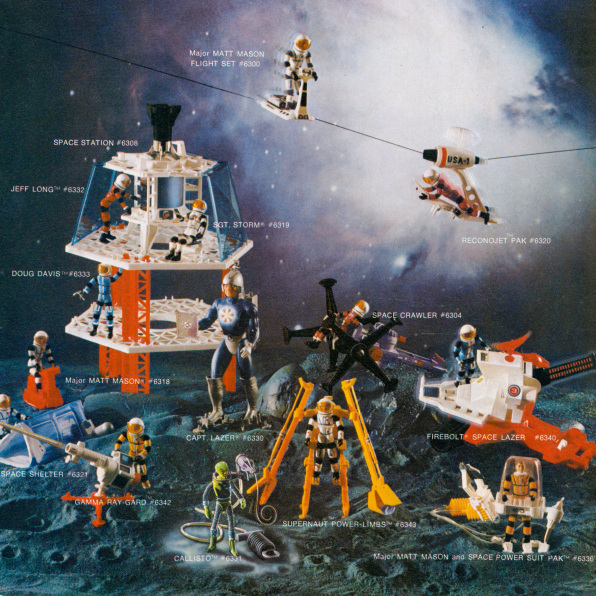 It's interesting to hear how kids played with these toys using ingenuity and imagination:
GI Joe and Combat Man's Equipment Case
The case was a knock-off and offered through the Sears and JC Penney's Christmas catalogs in the 1960s. THE GI JOE character and costumes are the real thing.
So there you are – some great items for the collector on your holiday list or great toys for the kids (big and little) on your list. Stop in and see them for yourself. And yep, we'll be watchin' for ya!