Beer Tray
Or, a beer charcuterie board. Made of solid American Oak, this includes 6-12 oz beer glasses, a board with an area for your cheeses and other delicious munchies, and a recessed area to slide the glasses into securely. It also has antique English handles. It would make a beautiful gift. Add a gift certificate to one of our breweries and, well, someone who loves beer would be delighted to receive this!
Jim Beam Collector Decanters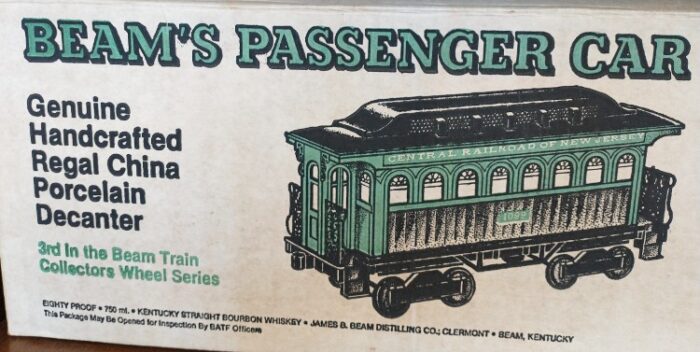 This genuine handcrafted, Regal China Porcelain Decanter is 3rd in the Beam Train Collectors Wheel Series.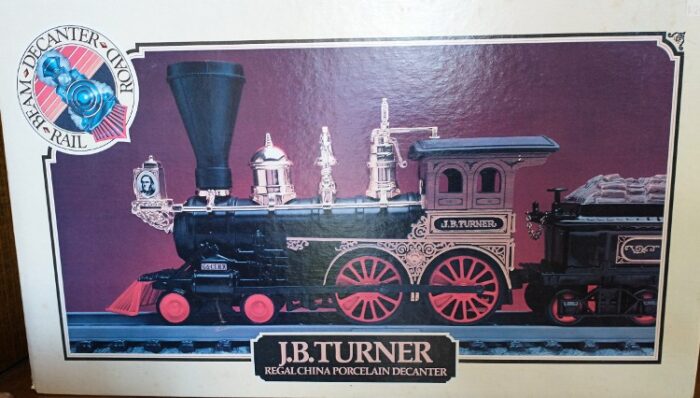 This Jim Beam bourbon/whiskey decanter highlights the J.B. Turner locomotive in Regal China Porcelain of Antioch, IL. This is one of the finest decanters Beam ever made and is certain to please the most avid collector of vintage train replicas.
Check back tomorrow when we highlight a unique box of Star Wars items that George discovered when moving things around to fit the dolls in the shop. Until then, stop by soon. You know we're watchin' for ya!