BUCKLES – amazing belt buckles
We doubt you've considered Bahoukas Antique Mall as a place to find a unique belt buckle for a gift. But think again!
A belt buckle is a buckle, a clasp for fastening two ends, such as of straps or a belt, in which a device attached to one of the ends is fitted or coupled to the other. The word enters Middle English via Old French and the Latinbuccula or "cheek-strap," as for a helmet. Belt buckles and other fixtures are used on a variety of belts, including cingula, baltea, baldrics and later waist-belts. from Wikipedia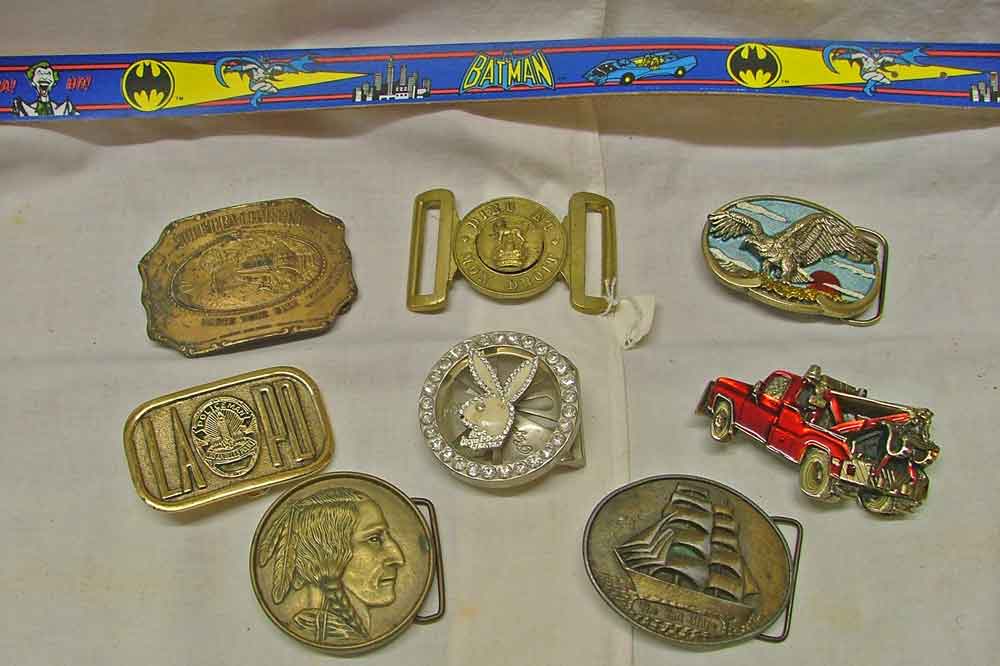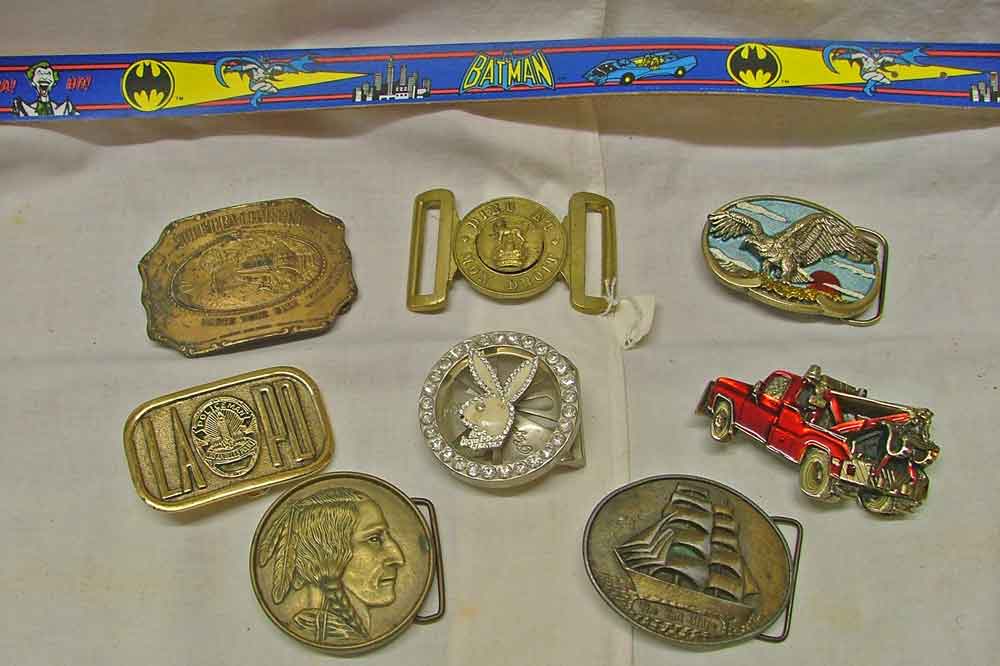 According to Wikipedia, belt buckles go back at least to the Iron Age, considered by many to fall between 1200 BC to 600 BC. Of course, our belt buckles aren't quite that old!
Among our unique belt buckles consider the above: a buckle from Southern Comfort, a Police Dept Buckle that says Dieu ET Mon Droit (God and my right), a beautiful Eagle by Great American Buckle Co. 1988, LAPD police belt buckle, the infamous (or notorious) Playboy Bunny buckle, a handsome painted buckle of a wrecker/toy truck, a buckle with a Native American on it, and a Tall Ship belt buckle.
At the top of the photo is part of a Batman Kid's belt – never work! (no buckle on this belt)