You can't get more American than that!
We have half a dozen or so unique Classic Major League Baseball Board Games – travel size. Or… perfect for a picnic (or a rainy day)!
Test your trivia baseball knowledge and see if you can 'win the game.'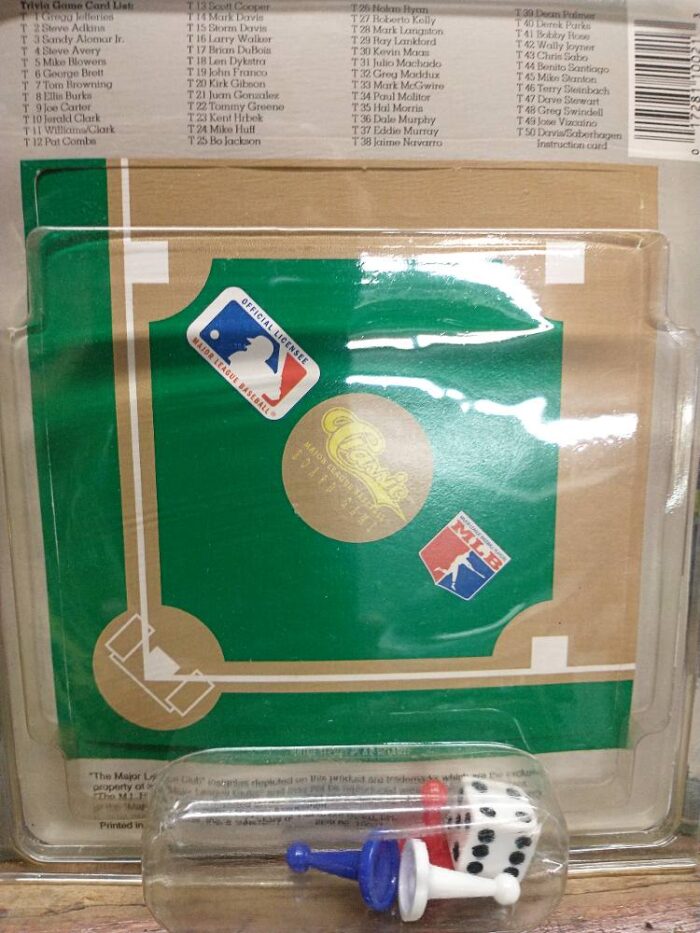 Do you collect baseball cards?
If you do, you just might enjoy these 2 variations of Baseball Trivia Board Games. These trivia games were manufactured for several years during the height of the sports trading card craze of the mid-90s, and came with a bunch of baseball cards. The cards are like standard baseball cards, but have four trivia questions on the back, labeled single, double, triple, and home run. The game proceeds like a game of baseball, but to determine the result of an at bat, the batter spins a spinner, which would say out, or one of the four hits. If they spun a hit, they would have to answer the question on the back of the cards to see if they got the hit. As with real baseball, there are three outs to an inning, and 9 innings. The player who ends with the most runs wins.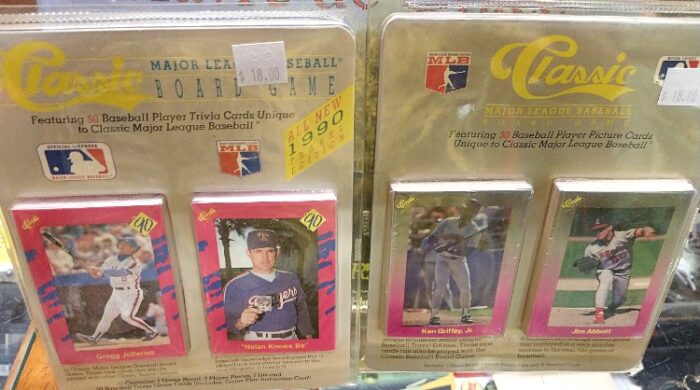 Be ready if there's a rain-out this weekend!
Stop in soon and grab a game or two. Keep the fun in the weekend no matter what the weather may bring. Give those baseball trivia folks a challenge and enjoy the laughs!
Yep, we'll be here and you know, we're watchin' for ya!